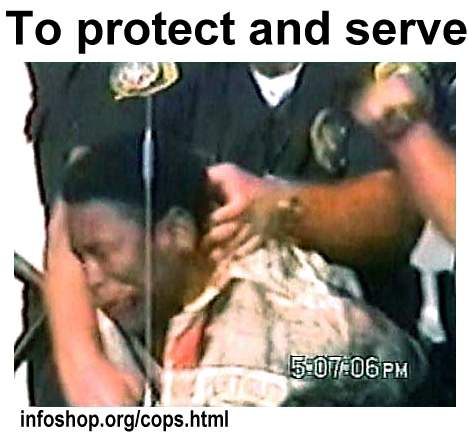 The Gang Injunction Law might be something you've heard of, most of the Cali Heads reading possibly have the law already pre-exsisting in your city or town already.

But if you aren't in the know, us Riverside residents now fall under the juristiction of the radical and extreme/controversial hand of our state's Gang Injunction law.


(taken from Pe.com)


10:00 PM PDT on Thursday, July 24, 2008

By JESSICA LOGAN
The Press-Enterprise

A new prosecutor has been appointed to handle Riverside County gang injunction cases.

Deputy District Attorney Mike Mayman is replacing Jack Lucky, who was appointed as a judge this week by Gov. Schwarzenegger.

Mayman worked for three years as a civil lawyer before joining the district attorney's office in 2000 and has been working with Lucky since November. He was added to the injunction team because Lucky was pursuing the judgeship, Lucky said.

Lucky finalized Riverside County's first gang injunction in Riverside in January and, with Mayman's help, is pursuing a second injunction in Cathedral City.

Gang injunctions have become a controversial issue with District Attorney Rod Pacheco and Riverside Police Chief Russ Leach disagreeing on how the Riverside injunction should be enforced.

A gang injunction is a civil order that prohibits individuals identified as members of a given gang from congregating in certain areas or wearing gang paraphernalia, among other restrictions. Law enforcement agencies across Southern California have used them to disrupt gang activity.

The district attorney's office is looking for another lawyer with experience in civil practice to help prosecute the injunctions and prepare any future injunctions, Mayman said.

He said he did not learn until this week that the office was planning on adding a second prosecutor to the injunction staff permanently.

"Jack was a good teacher, and I don't see any problems," he said.

He said he will work alone on injunctions until a second prosecutor is chosen. He did not know when that would be.


My people... Educate yourselves and Get Familiar.